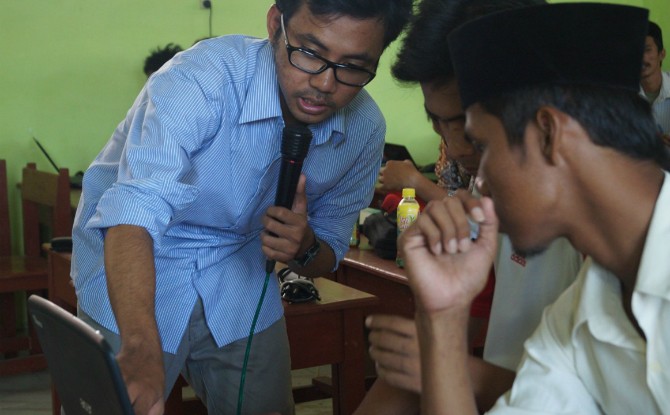 Students Project to Develop Mandangin Island
XL Future Leaders  in Surabaya region create social project in Mandangin Island. In this program, XL Future Leader students cooperate with local youth to create website and promote Mandangin as eco tourism destination via digital media.

Turina Farouk as Vice President Corporate Communication XL Axiata state that "Mandangin island are one of thousand island in Indonesia that not known by Indonesian people. Even if that island still don't have spesific icon, but the beach in this island are so wonderful. With this program, XL Future Leader students will explore all potency in Mandangin island from eco tourism side, and inform it to national & global society. So in the future, Mandangin island could be one of tourist destination."
Local youth community that called as Persatuan Pemuda Mandangin have important role in this project. With XL Future Leader team they get training about how to create attractive website with good content. They plan this project since July, do the training at August, and ready to launch the website at November, complete with all the strategy to promote it. After all, Persatuan Pemuda Mandangin as local community are the one that responsible to maintain and develop the website, to make this project sustainable for a long time and create long term impact for Mandangin people.