Providing opportunities for young academic achievers.
Wherever one looks in Indonesia there are big dreams and great potential. From cities to towns and throughout Indonesia's kampungs, young people are eager to make their mark on the world. However, access to universities and further development opportunities are hard to come by for those who are not able to access such privileges.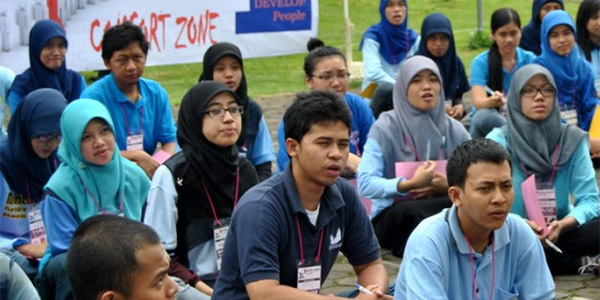 The XL Scholarship Camp program gives young Indonesians with strong academic records the opportunity to achieve their dreams. Selected students attend top national universities, and participate in a series of personal development initiatives to extend their skill sets beyond the classroom.
Already, nearly 200 outstanding young Indonesians have benefited from this program. Students who show exceptional promise in this program then have the opportunity to gain apprenticeships in leading Indonesian organisations. XL Axiata helps the most deserving Indonesians go from good to great.