Indonesia's leadership e-learn.
The XL E-Learn is designed to expose young people across Indonesia to leadership concepts and best practices that are necessary to compete in the global economy.
The XL E-Learn is one of the few Massive Open Online Courses (MOOC) that are based in Indonesia and this represents online learning at its best. This open and free one-year curriculum is for students with the drive and motivation to succeed. Whether they're at home, on campus, in the bus or at the airport, the e-Learn gives students access to world-class leadership development program written specifically for young Indonesians.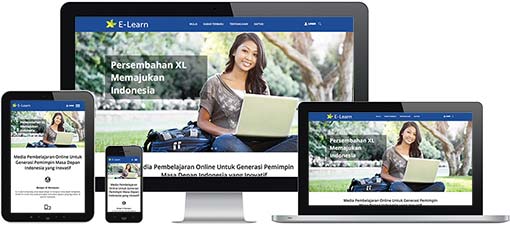 Participating students have access to online mentors who support their understanding of key leadership competencies. Â Getting the dream job, a promotion within an organization or gaining access to a top university is increasingly difficult. The XL e-Learn gives young leaders the language and tools they need to influence decision makers and solve real world challenges.
Go to http://elearn.xlfutureleaders.com now and start learning!
Become An XL Future Leader
Join The Leaders of Tomorrow