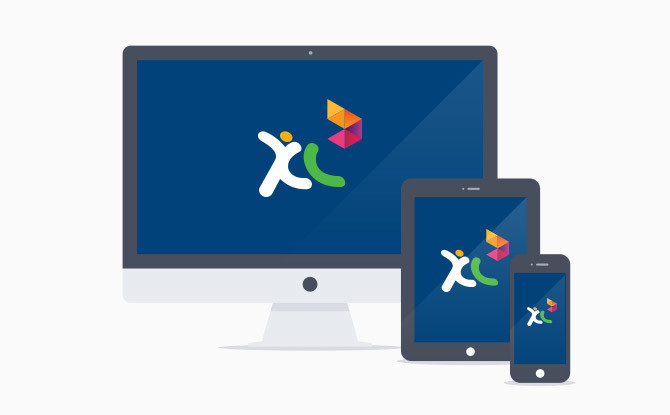 The New XL Future Leaders Website
We are excited to launch a new website representing the XL Future Leaders program. In order to better communicate the vision and impact of this dynamic CSR program, we have included more information such as impact stories, values and leadership, and a blog for program updates and related events.
Students can also apply for the Global Leaders program from the website, and anyone can sign up for and access the XL E-Elearn (MOOC) for FREE. We are excited about using this tool to broaden the communications about this program and identify new partners within Indonesia's CSR community.
Site Credits
The new XL Future Leaders website was built as a collaboration between young people in our Global Leaders program, the XL Future Leaders staff, and employees at XL that volunteered their time to help make this happen. We are additionally thankful to Cognition Education for contributing expert content related to learning and education, as well as to the interactive agency Three Stream for providing expertise and technology needed for building this high quality website.  Finally, we are thankful for the Indonesian map vector from Free Vector Maps used under the creative commons license.
Get Connected
In addition to our new website we have also recently updated our social media profiles and added an email newsletter signup (located in the footer) from which we will send out updates periodically about the program and related events.  If you are interested in Indonesian CSR, or insights about leadership and entrepreneurship then we hope to be a source for high quality content.
We look forward to your feedback about our website and to the upcoming batch of students that will soon be joining the Global Leaders program this year.