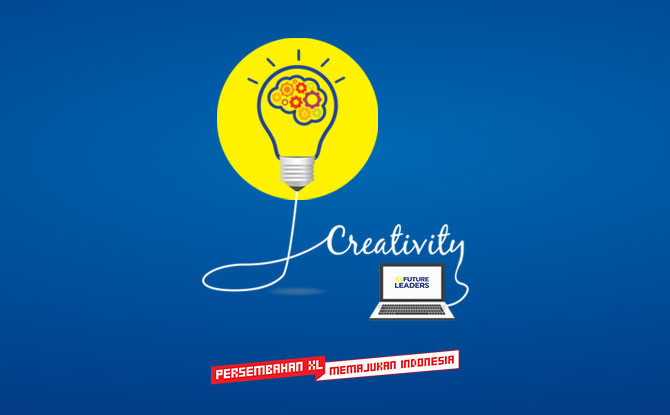 Entrepreneurial Leadership Workshop for E-Learn Participants
XL Future Leaders is thrilled to offer you an opportunity to experience exclusive workshop that will be delivered by XL Future Leaders' facilitators. To optimize this Entrepreneurial Leadership workshop, we limit the number of participant to achieve our goal – creating an effective learning and knowledge transfer. Grab this opportunity as we only have limited seat in each city!  Register Now!
What will I gain from this workshop?
You will be trained to think-out-of-the-box. Our curriculum is designed with thinking tools that have been proven and implemented in the world-class organizations across the globe. Our workshop is open for everyone and ultimately, is free of charge. You will also get certificate and exclusive merchandise from XL Future Leaders.
When and where is it going to be held?
Our workshop will be conducted in Jakarta, Bandung, Semarang, Surabaya, Medan and Makassar from August through September 2015. Dates, places, and the detailed time will be informed on our official website and XL Future Leaders' social media. Keep an eye!
Can I join this workshop?
Yes and yes. Students, young urban professionals, moms, entrepreneurs, you are always invited. This is the beauty of this workshop – anyone who strives for personal development is welcome.
How can I join this workshop?
Register yourself on XL Future Leaders e-learn (www.elearn.xlfutureleaders.com) and finish all modules from 1-8 on the Entrepreneurial Leadership course. Make sure you download the e-certificate because this is your ticket to join the face-to-face workshop.
You can register yourself and friends by sending us an email to: team [at] xlfutureleaders [dot] com with subject: [Register] [Workshop Title] [Name] [The city of your choice]
Once you are registered, we will contact the shortlisted participants – it is a first-come, first-served basis.
If you are contacted, please reply your confirmation email with subject: [Confirm/Cancel] [Workshop Date] [City of Your Choice] [Your Name] and enclose XL Future Leaders E-Learn certificate.
We expect you to confirm your attendance at no later than 3 days after you've been contacted.
When is the announcement?
All eligible participants will be informed by August 5, 2015 via XL Future Leaders website and social media.
Terms & Conditions
Participants will be responsible for their own transportation and accommodation during the workshop.
We may, at our sole discretion, reschedule the workshop dates.
If you fail to confirm your attendance, we may, at our sole discretion, cancel your participation and replace your seat with others.
Our decision this final