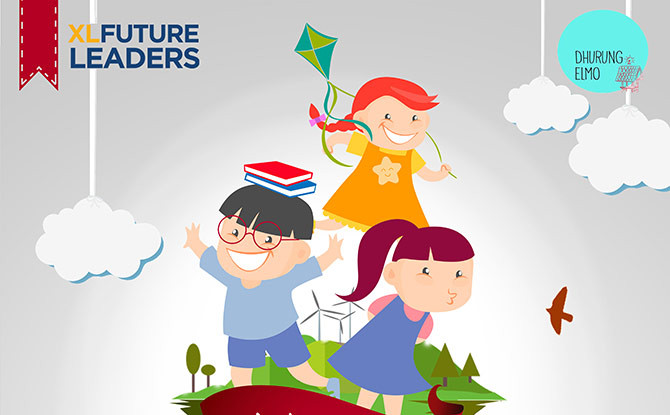 XL Future Leaders Students Present: Books for Bawean
Below is a writeup from XL Future Leaders student Erlia Putri about a social project that she and her team are working on.  You can also download a full-size poster promoting their program.
---
It all started from XL Future Leaders Surabaya class course. Our facilitator Tidar Rachmadi once shared the beautiful pictures of Bawean as he had real life experiences of living on this island. That very moment attracted us to visit Bawean and connect with the people. Of course, spend time to enjoy the wonderful landscape together is a bonus to strengthen our friendship as a class. We call our cohort as "EXELSO" (XL Future Leaders Suroboyo).
After having a series of brainstorming, we finally came up with the idea to visit Bawean and craft a social project as well. We think that knowledge is a form of long lasting 'ammunition' we could share to other that possibly changes the people's perspective to be better. So we decided to make a book drive project, and we are all really excited about it!
We got the contact person of "Dhurung Elmo", an organization that gives reading facilities toward the people around Bawean and managed by local volunteers. I explained the purpose of creating the project to build a simple reading corner and we'd like to teach the kids about languages, craft, and art. A payback activity to the society as you may call it. If you have books and other reading materials to be donated, please contact us and we will be happy to send them to the island.
We try to arrange the time to visit Bawean because it is also depend on the ship that bring us across the island, and they said that September is going to be the best time.
We publish this good news everywhere and find a lot of people are having great responses about it. This is where our spirit burns! We never know the book we give for them is going to mean so much, or even bring them toward a better future of this nation. Yes, we are ready to make a change! Are you ready?
— Erlia Putri, XL Future Leaders Batch 3