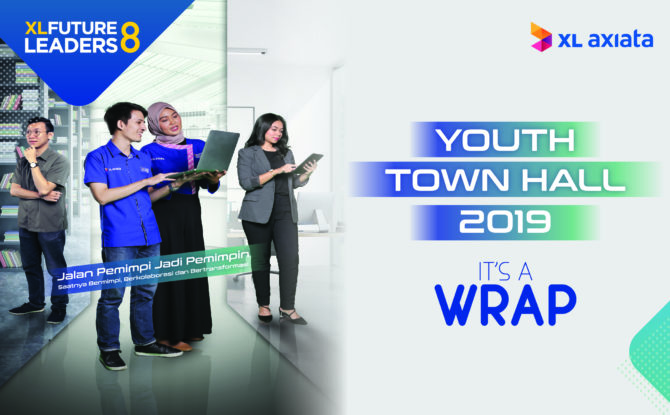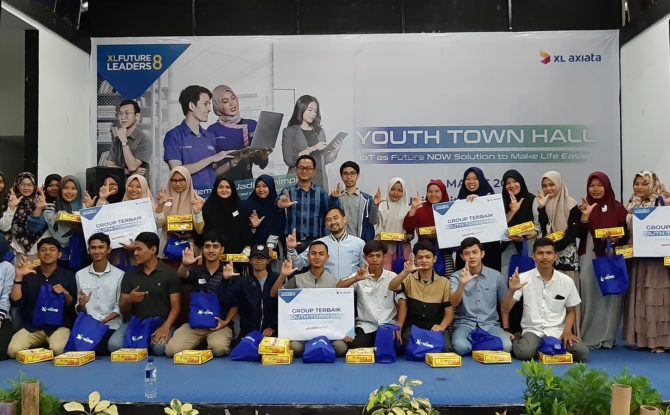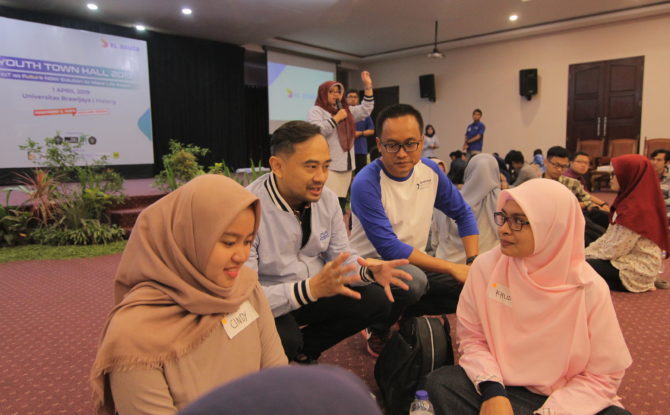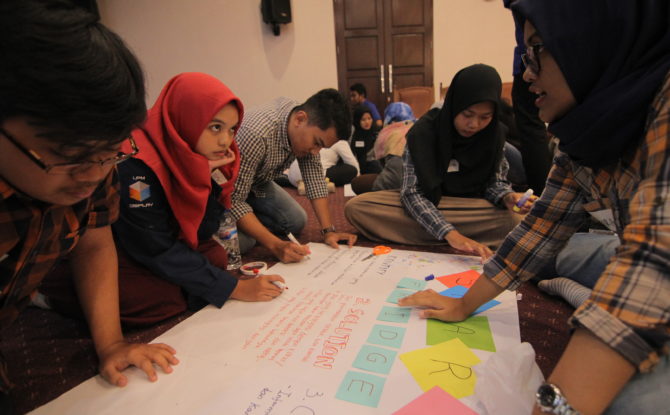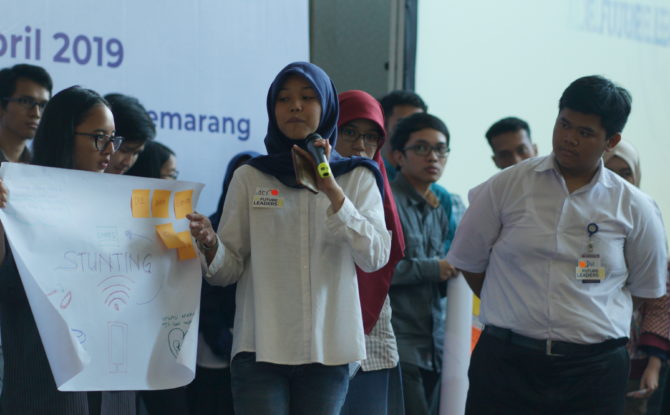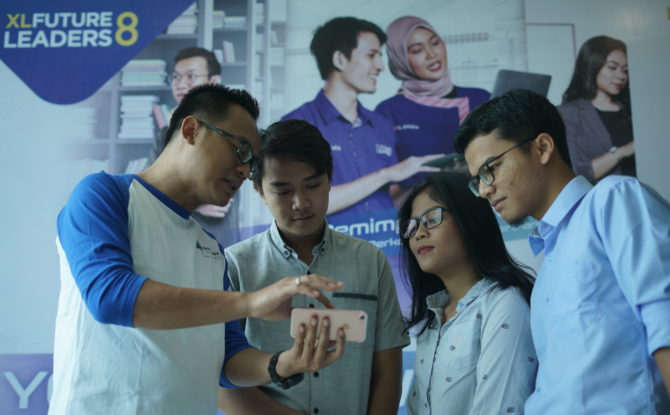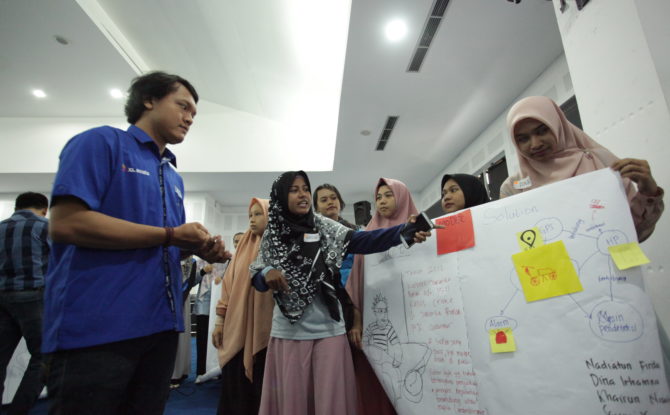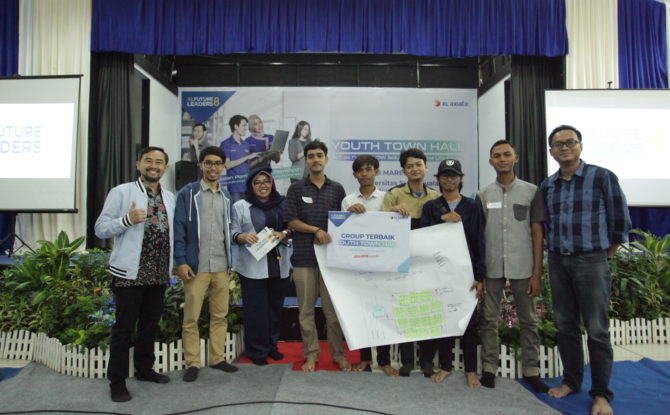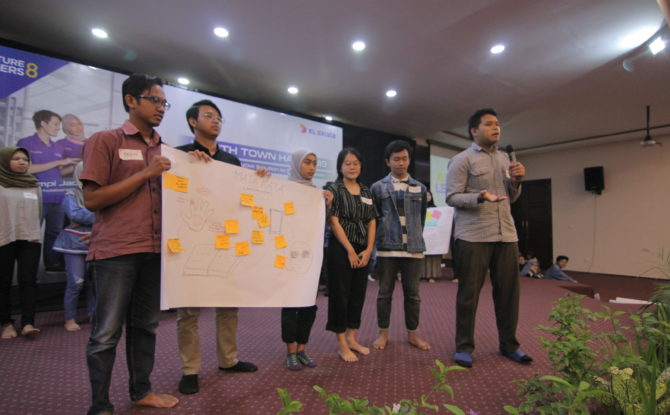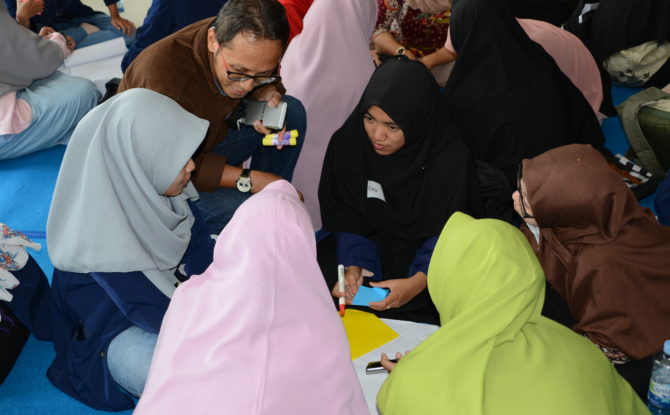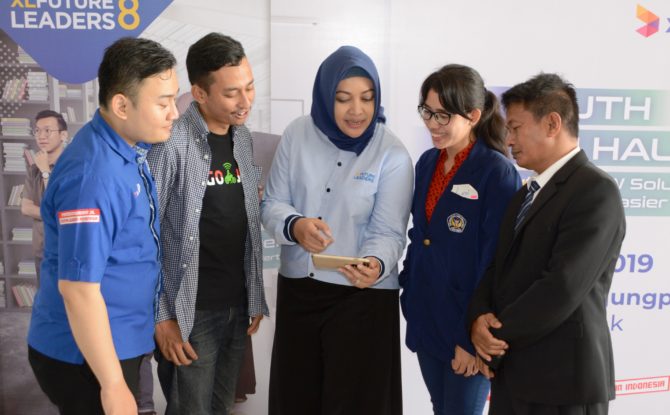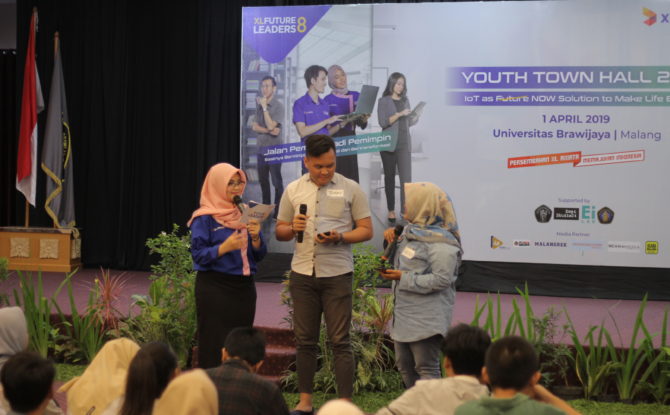 XL Future Leaders – Youth Town Hall 2019
Encourage Students to Prepare for Industrial Revolution 4.0
XL Axiata through the XL Future Leaders program held the "Youth Town Hall 2019" event with the theme "IoT as Now Solution to Make Life Easier" in four cities in Indonesia: Banda Aceh (18/3), Malang (1/4), Semarang (8/4) and Pontianak (10/4); In total 1,000 participants who are college students from various universities attending the events.
Group Head Corporate Communications XL Axiata, Tri Wahyuningsih, said, "Youth Town Hall is aimed to equipped young Indonesians to increase their potential so they will become excellent young professionals or young entrepreneurs in the era of the Industrial Revolution 4.0. Thus, students will be able to prepare themselves well in facing the existing challenges in the digital era. The events were designed interactively where students can ask questions and discuss with the speakers with expertise in digital technology-based industries."
Boy Wicaksono, Head of IoT Innovation XL Axiata, becoming the keynote speaker, who shared about industrial revolution 4.0 and introduced Internet of Thing (IoT) including its implementation in everyday life; as well as "XCamp" programs to facilitate young people in developing IoT. Some young professionals in IoT startup were also invited as speakers to share their experience as the founder, especially in initiating and running their IoT business, as well as showing its huge potential in the future.
This year's Youth Town Hall event is packaged in several segments. Begin with presentation session on IoT, followed by group discussion, to discuss ideas from participants on how to bring IoT as the solution for the problems occurred in their area. The next segment is knowledge sharing with the young professionals in IoT startup and wrapped with presentation on XL Future Leaders batch 8, which registration can be accessed through join.xlfutureleaders.com starting March 1 up to June 30, 2019.