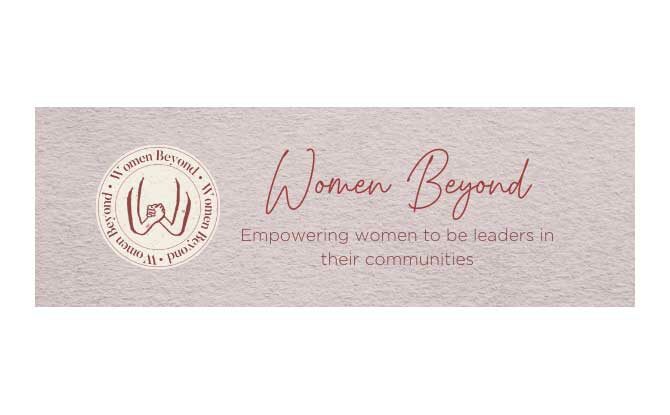 Women, Let's Be Your Own Hero With Women Beyond!
"Believe in your important values, recognize your strength and find other like-minded individuals to do some little actions for the betterment of our society"
– Anggita Veronica M, Women Beyond's VP of Knowledge and XLFL Batch 7 Awardee-
Women Beyond is a social movement that aims to inspire and empower women in leadership against gender-based discrimination.Women Beyond believes women's rights are human rights. When everyone can have access to basic human rights, they can have an inclusive quality of life where no one is limited by their identity.
Yacinta Shafira Pradana (B7), Anggita Veronica Marthin (B7), and Erica Lesmana (B8) are people behind this action and also XLFL awardees who are inspired by XLFL's belief, to always give back and create change, no matter how small it is. This belief is also to bring a little ray of hope and keep people believing in a better future. Originally created in July 2020 for UGM students, Women Beyond is now expanding its focus to all university students all over Indonesia. Its existence being relatively new doesn't stop it from winning the first runner up in Innovator Meeting UGM, having six external partners, collaborating with Srikandi UGM, holding their first WeON Summit, and starting mentorship programs for young women who wanted to learn more about leadership, women empowerment, and gender equality.
In the stigma of emotional-based leader; women are often deemed incompetent, bossy, too emotional, and intimidating when they start to speak out and take charge in being a leader. We hope, Women Beyond can ignite a fire in young women to break that stigma and speak their voice proudly. We need to have more voices and representatives that can trigger bigger snowballs to ensure gender equality. Women Beyond is created to encourage, continue, and strive women for progress, despite the discriminations and disadvantages many women have been facing. All women need to be their own power and hero. Many young women today can be the future women leaders!
For you who have been wondering whether you can create change or not, the answer is: YOU CAN! Start small, be persistent, collaborate, and never give up. No matter how small, an impact is still an impact. Start now!
Visit and join the amazing work of Women beyond in their social media, @womenbeyond.id!
Written by Graciella Stephanie Ganadhi in collaboration with Anggita Veronica Marthin.