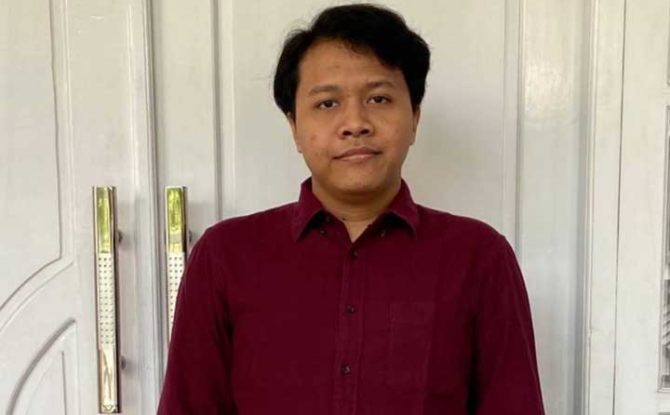 Preparation Determines Your Success
Featuring Hikmatiar Abdul Shayyaf – XLFL Batch 7
As we grow older and nearer to our graduation from university, most of us begin to wonder and worry about our future employment. What if we can't get a job? What if our salary doesn't make ends meet? These hundreds of what ifs will cross our mind if we think about the future as the future is indefinite. What matters is the present and the way we prepare for our future.
As a recent graduate, Hikmatiar Abdul Shayyaf or Tiar as his friends call him, believes that in job-seeking, preparation is a skill, and it is the most important and vital. In university, Tiar sharpened his skills by joining several organizations and experiencing challenges like being in TEDxUGM and Student Council, getting scholarship grants such as GenBI and XL Future Leaders, and landing two internship opportunities in Bank Indonesia KpW Tegal and Grant Thornton. All of these experiences have upgraded his skills in various fields, not only his skills that are based on his major as an accountant, but also as an excellent communicator and leader which inevitably enrich his value as a future employee.
The next thing to prepare is our polished-CV. It's the gate to present ourselves before we physically present for the interview. If our CVs are not impressive, the job recruiter will easily remove us from the candidacy list. According to Tiar, a good CV is one that specially caters the company's requirement that you are applying to. We need to tailor our CVs to whichever company we're applying for. Don't' forget to include relevant experiences, not randomly write them.  He said, "choosing an experience in which you gave the biggest impact will help you immensely as it shows your capabilities and acts as a wow factor". For Tiar, it's a big no-no if we include something that we cannot explain during the interview. It will only be a boomerang for us. It is better to write the experiences that we know exactly; how the contributions were made and how the details explained. Oh, a simple tip from Tiar: match any color, line, and font of our CVs to how the company uses them. It might be subtle, but it shows that we've prior knowledge about them.
Now, the interview! If we're finally passing all the rigorous process of CV screening, prepare to meet the interviewer. This is our chance to shine and stand out amongst our competitors. It is crucial for us to mention something that makes us different from other candidates, and Tiar successfully did so by how he got his internship in Grant Thornton. Who knows that his time as an intern has created a better connection between him and his interviewer.  His interviewer was impressed by his internship work and that was one the many reasons that Tiar finally got accepted as an employee of PwC, a professional services firm that he had dreamed about.
Besides an outstanding performance in the interview, preparation before the actual interview matters most. How can we smoothly go through an interview without proper preparation? We can't possibly answer a question that we don't know the answer to, hence the need for research. Study the company and its culture long before we apply. The more we know the better. Rehearsing for the interview helps immensely as it did on Tiar. He rehearsed the possible interview questions with his friends and questioned his seniors who had or have been working in PwC about the company and its recruiting process. More or less, the rehearsal helped to calm him down and gave him an idea on how to respond during the interview.
Also, don't forget that small details matter! Before going for the interview, Tiar got a haircut and chose a neat and polite look. Some people might overlook it but remember that our appearance reflects who we are as a person. Speaking about appearance, maintaining composure in front of the interviewer is also important. As Tiar advised, "Don't be too nervous!" Being too nervous will only mess the preparation that we've made. Keep calm and do our best.
In the end, getting ourselves prepared for the future is a hassle, but it will never be in vain. If we have a goal and a dream, then prepare yourself and go for it!
Written by Graciella Stephanie Ganadhi – XLFL Batch 7