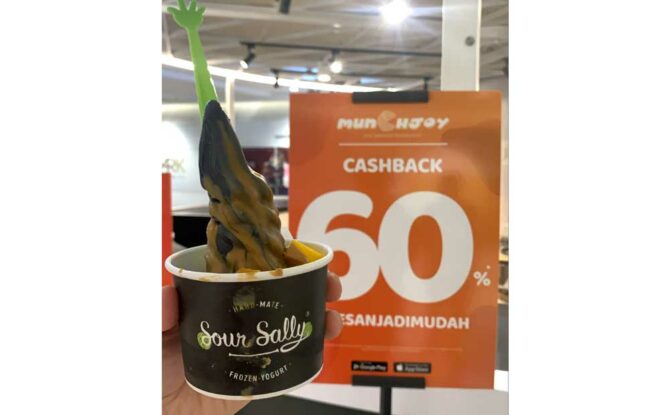 MunchJoy.id! No More Queue for food!
Do you often queue long when ordering the food you like, whether at the malls, cinemas, or restaurants?
If you are saying "waiting is the most saturating thing"… Well, no more worries! This problem is no longer an issue. Willyanto XLFL Batch 7 is one of the founders of MunchJoy.id. Willyanto takes on the role of Chief Technology Officer and is fully responsible for application development.
Together with three other colleagues, they made a breakthrough solving the problem of customers queueing when ordering food with the help of the MunchJoy.id application. MunchJoy.id is a platform used by customers when ordering food at certain merchants so they can queue for food orders without having to be there in person.

Customers simply order food online and can immediately pick up the food when it's finished, it's so easy-peasy! MunchJoy.id is here to help small merchants so they don't have to pay for making online ordering applications. Even the presence of MunchJoy.id can make it easier for customers to use one universal platform, so that customers don't need to be confused about downloading different applications from each merchant when shopping for food.
"So in one application they can snack with various choices of merchants they want! Get and Go! Easy-peasy!" Willyanto explained.
Amid pandemic conditions, there is a blessing for MunchJoy.id. Because of the pandemic situation, there have been many changes in human activities that must be adjusted in everyday life. One of the significant activities is ordering goods, services and food online.
MunchJoy.id made its first debut in 2020 and has been running for 5 months. This platform has collaborated with 40 merchants with 600 customers who are registered as user-based MunchJoy.id. You can download this application on the Play Store with the keyword MunchJoy.id!
Want to order something? Make it easy! Get and Go ..!
Article by Andra Alfarisz – XLFL Batch 7